2nd ISAPS DAYS IN BELGRADE
Dear colleagues and friends,
We are personally honored and it is our great pleasure to welcome you to the 2nd ISAPS DAYS Symposium to be held in Belgrade, Serbia on May 27-28, 2022.
Hereby, we kindly invite you to partake in the Symposium and thus contribute to its successful realization with the quality of your lectures and your distinguished presence.
We are pleased to inform you that prominent and internationally renowned plastic surgeons have accepted the invitation to participate in the Symposium and that we are working hard on preparations to arrange a gathering at the high educational level. The scientific program of our meeting will consist of lectures given by eminent speakers from Turkey, Italy, Romania, USA, France, Belgium, the UK and Germany.
The Symposium venue will be at the Hilton Hotel Belgrade in downtown Belgrade, adjacent to Slavija Square. The Hotel is near the Nikola Tesla Museum, a 10-minute walk from St. Sava Temple within the Old Town and nearby Knez Mihailova Street.
Belgrade is known for its hospitality as well as beautiful weather in May. It is the capital of Serbian culture, education, science and economy, a diverse mixture of culture, architecture and a natural combination of oriental passion and European refinement. Belgrade is a city of festivals, love, joy and smiles.
We would like to promote unique scientific and social events and make every effort to ensure your stay will be pleasant and memorable.
The 2nd ISAPS DAYS in Belgrade will be an excellent opportunity to share experiences and keep in touch with our friends from other countries and thus expand our cooperation.
We look forward to welcoming our esteemed guests to Belgrade.
Katarina Andjelkov, MD PhD
Plastic and reconstructive surgeon
ISAPS National Secretary for Serbia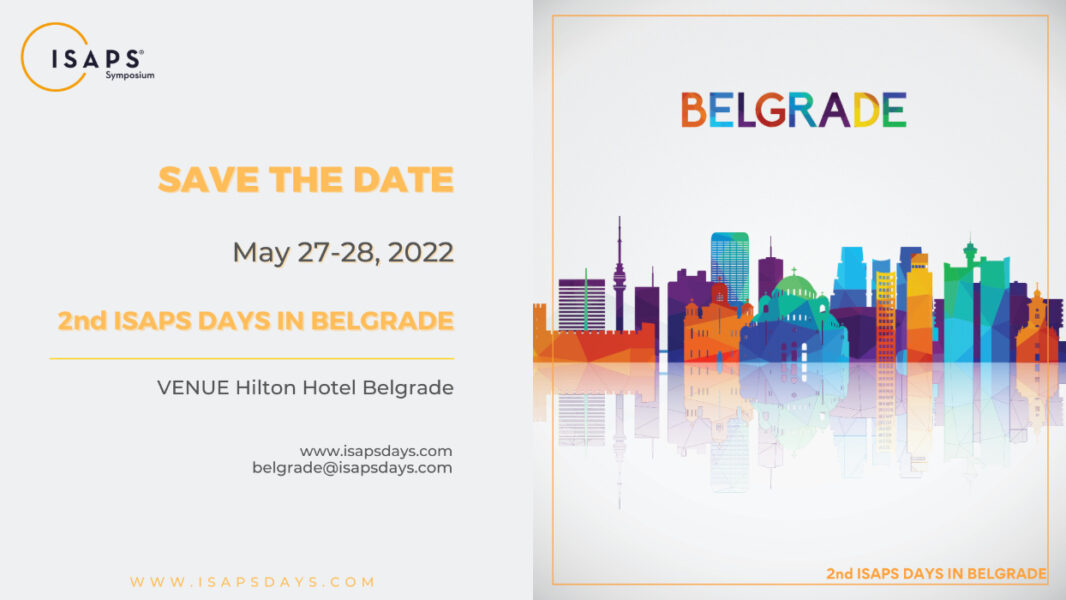 2nd ISAPS DAYS In Belgrade
The Symposium agenda includes the following topics: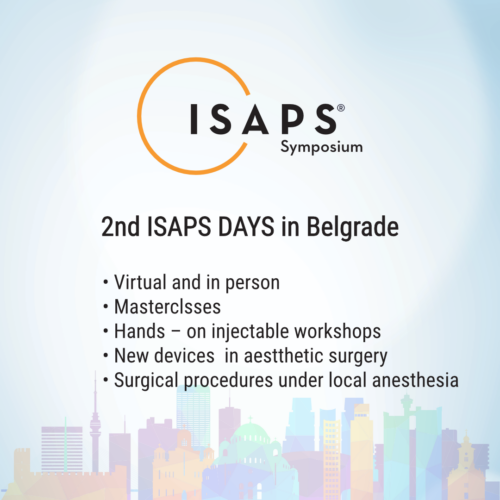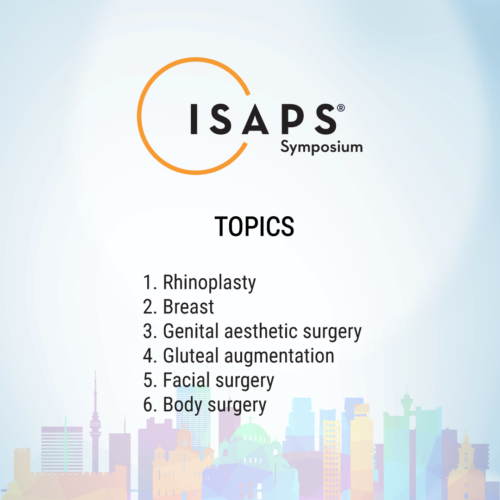 Details
Registration & Gala Dinner
For plastic surgeons and plastic surgery
residents exclusively
| 2nd ISAPS DAYS In Belgrade | Gala Dinner (optional) |
| --- | --- |
| When: | May 28, 2022 |
| Venue: | Belgrade |
| Cost: | 30€ |
| | Per person |
| | |
| REGISTRATION | Early bird | After 1st April | On site |
| --- | --- | --- | --- |
| ISAPS Members | 150€ | 200€ | 250€ |
| Non ISAPS Members | 250€ | 300€ | 350€ |
| Isaps Residents | 50€ | 80€ | 80€ |
| Virtual | 100€ | 160€ | 160€ |
| | | | |
Details
Call For Abstracts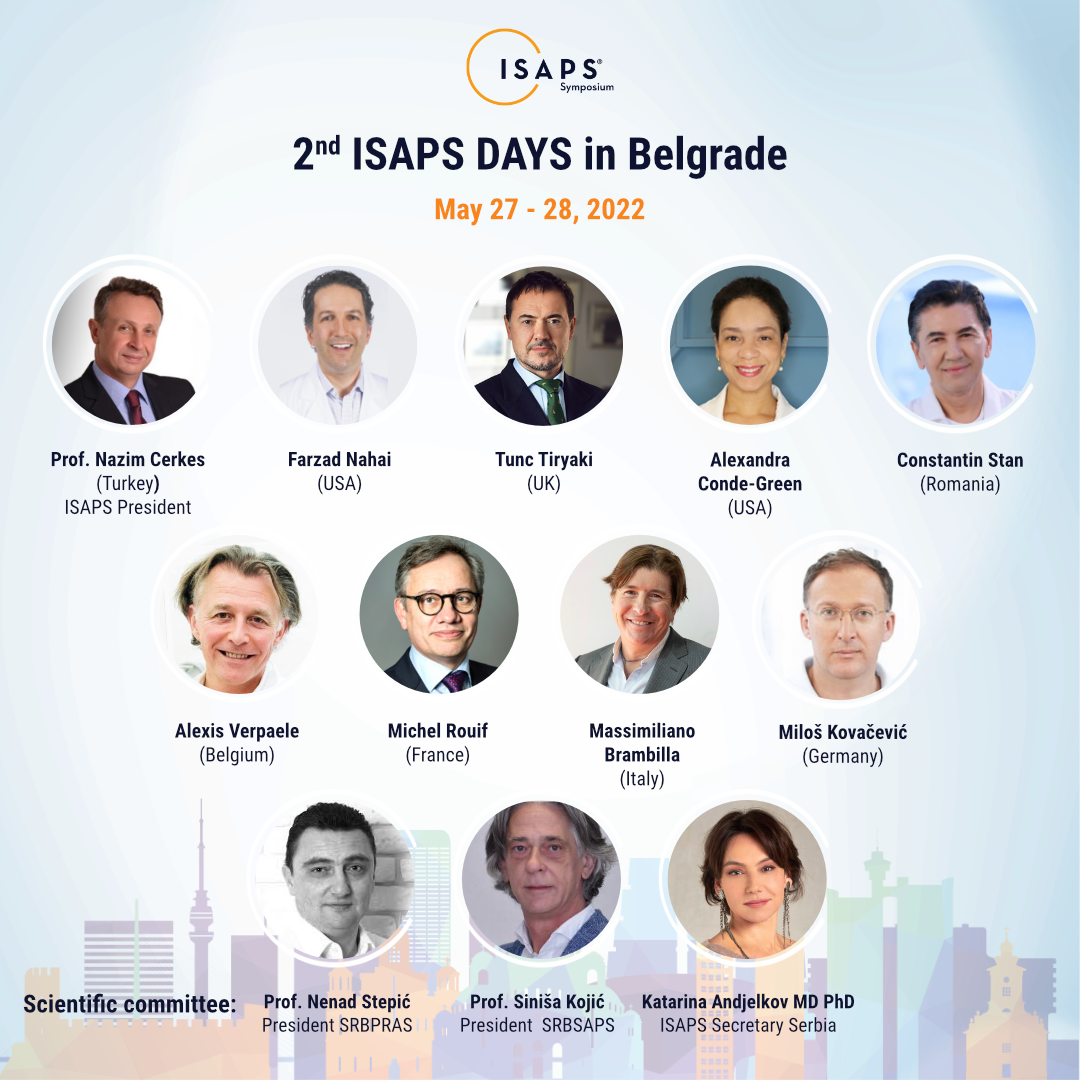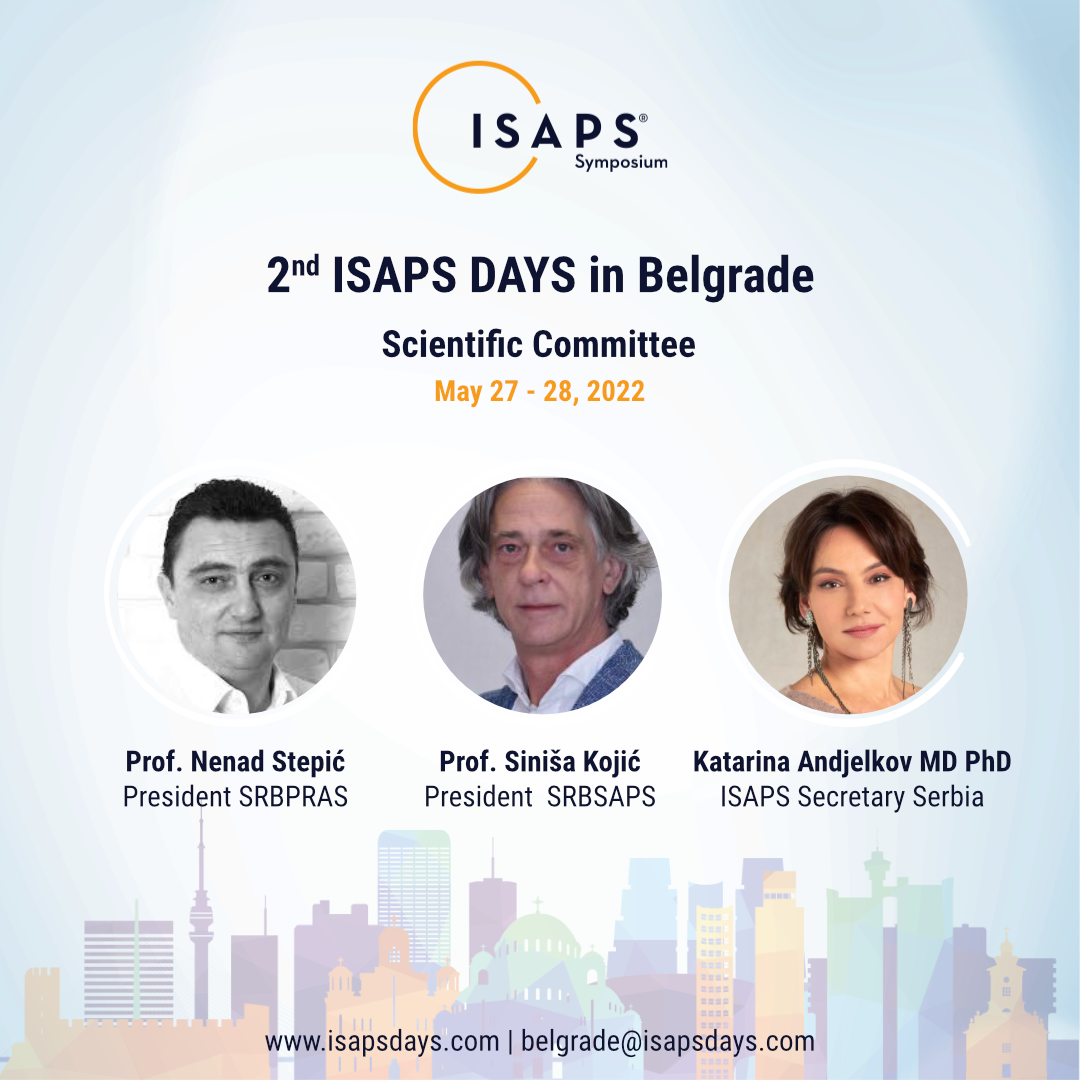 Info
2nd ISAPS DAYS In Belgrade 2022
ISAPS Days in Belgrade
SPONSORS